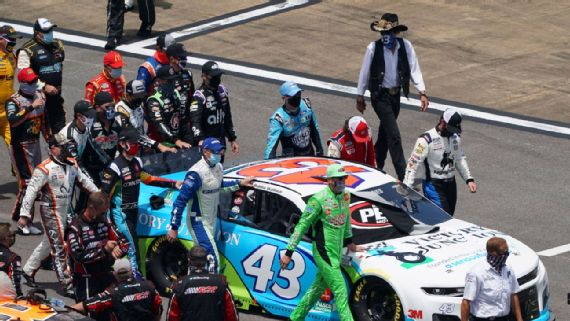 Bubba Wallace said he is "glad to be part of this sport" after Monday's race featured a massive show of support for the driver one day after a noose was found in his garage stall at Talladega.
Source: Bubba Wallace on emotional race and show of support – 'Sport is changing'
This was amazing. Gives me hope where I didn't expect it.