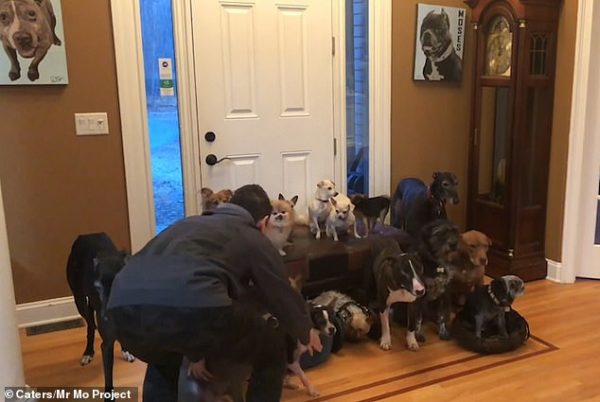 Chris Hughes and wife Mariesa look after 17 dogs as part of their rescue centre called The Mr Mo Project in New York. They regularly post group photos and shared this behind the scenes video.
Source: Adorable moment a couple try to arrange all 17 of their rescue dogs for a group photo | Daily Mail Online
Pretty cute — and that's quite a pack to try and manage!