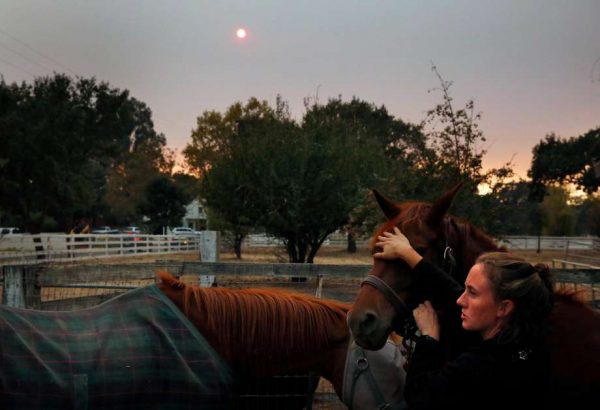 On Thursday around midday, Sacramento large-animal veterinarian Emily Putt and Petaluma horse hauler Hilary Hansen drove past the police barricade to a ranch in Calistoga. Putt, 27, and Hansen, 29, had been strangers before the Wine Country fires struck, but since meeting at the Sonoma County Fairgrounds on Tuesday they have become fast friends by working together throughout the fire zones, rescuing animals that owners had to leave behind during evacuations. They knew that three horses were stranded on the ranch. The two volunteers, along with Hansen's friend Omid Boostani, 26, have evacuated at least 50 animals themselves, assisted with another 75 evacuations and helped coordinate countless others.
Source: Amid fires, young volunteers team up to rescue horses from evacuated ranches – SFGate
The worst once again brings out the best. I'm sure that this is only the tip of the iceberg of stories of people helping one another (and their animals) in the Sonoma fires.