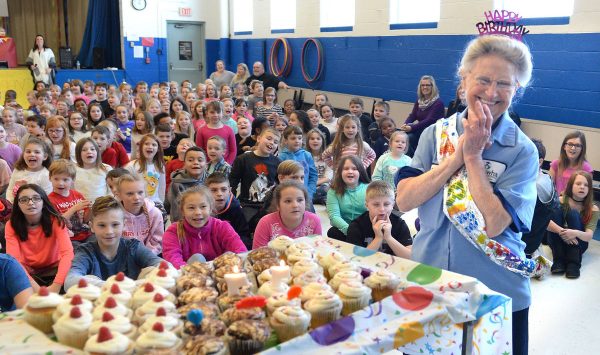 BELLE — Frances Buzzard couldn't stop smiling. She wiped tears from her eyes, momentarily upsetting a tiara newly placed upon her head.
Source: Belle Elementary custodian gifted with surprise first-ever birthday party
Very cool. I still remember the custodian – Sy – from my grade school so many years ago. They make an impact.