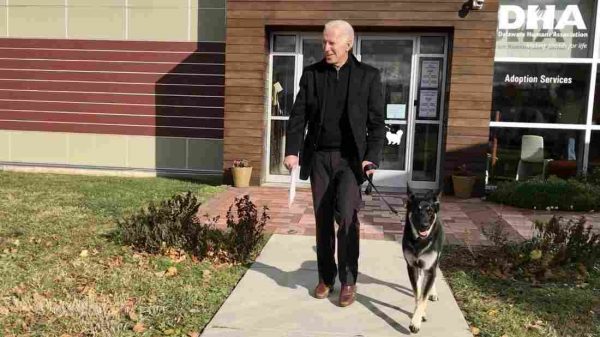 On Sunday, the Delaware Humane Society will honor the "wags to riches" journey of the future first dog with a virtual ceremony. The Bidens adopted Major from the shelter in 2018.
Source: Biden's German Shepherd To Be Celebrated With 'Indoguration' Hosted By Animal Shelter
It's nice to see critters back in the White House.