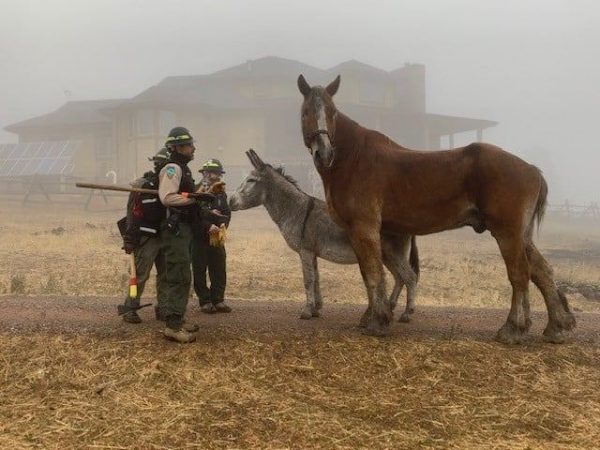 As flames from the CalWood Fire closed in, Travis Ochs had no choice. He jumped in his car and fled, leaving behind his draft horse, Adam, and donkey, Ennis, that he had been trying to rescue.
Source: Boulder County man leaves animals behind as he flees CalWood Fire; they are found alive Sunday
Luck equines, and releived owner, to be sure.