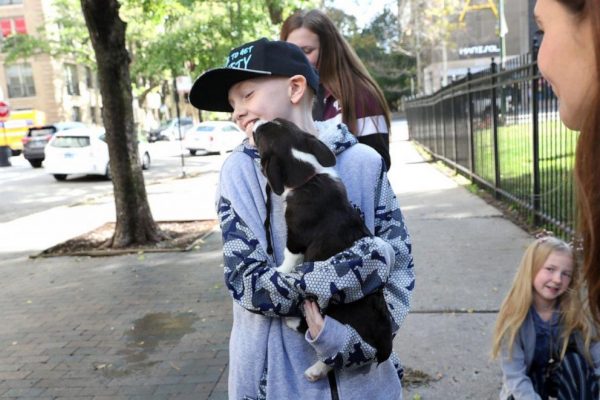 Amid chemotherapy, radiation and a 26-hour long surgery to fight cancerous tumors, twelve-year-old Johnny Martin only wanted to talk about one thing.
Source: Boy with cancer who watched dogs from hospital window surprised with corgi 'dream dog' | GMA
Once again, ya had me at "Corgi". 🙂 I know he'll do a great job.