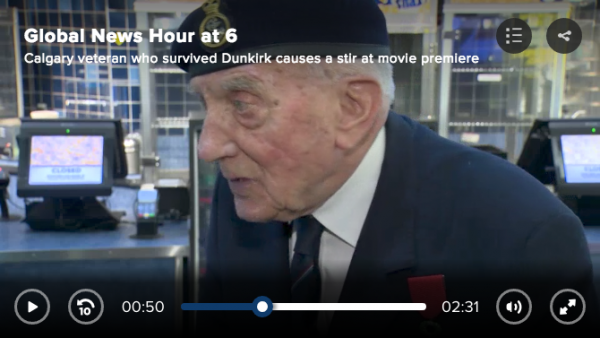 …a 97-year-old Calgary man who was actually at the battle, had to see the movie for himself.
Source: Calgary veteran who survived Dunkirk causes a stir at movie premiere | Globalnews.ca
Probably the best recommendation a historical movie like this could have. I'm glad that this gentleman was able to see it.