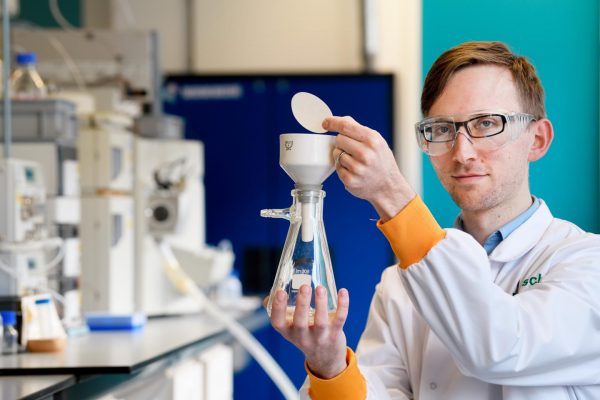 Making drugs cheaper doesn't always require pricey investments. A joint initiative by researchers from Eindhoven University of Technology, the Dutch company Syncom BV and the Antoni van Leeuwenhoek hospital proves just that. What started out as a Bachelor project laid the foundation for a much cheaper production of the promising cancer drug Z-endoxifen.
Source: 'Coffee filter' helps make new cancer drug Z-endoxifen 1,000 times cheaper
Not just cheaper … one thousand times cheaper. Wow.