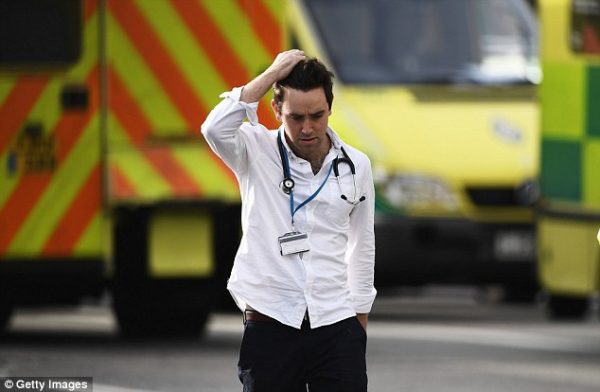 Doctors and nurses ran from their hospital corridors to attend to victims of the London terror attacks on Wednesday afternoon, with medics rallying to save lives in the streets.
Source: London terror attack: Doctors RAN from hospital to victims | Daily Mail Online
Even in the middle of a disaster there are always stories of heroism, particularly when it comes to medical professionals and first responders. That they would come running from a nearby hospital doesn't surprise me in the least.