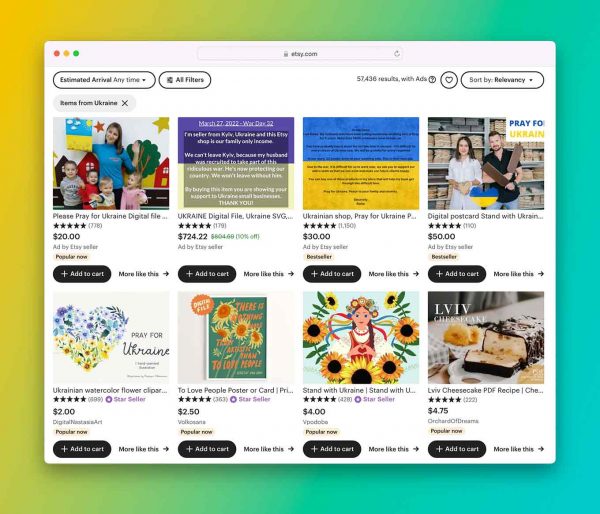 Direct support to individuals on platforms like Etsy can zoom in and help us see our contributions in real-time, helping people just like us. This Ukrainian Etsy seller gives us a look into life in Ukraine during an ongoing conflict.
Source: Meet One Ukrainian Etsy Seller Creating In The Midst of Conflict
I love how the internet has enabled these back-channel ways to support people directly.