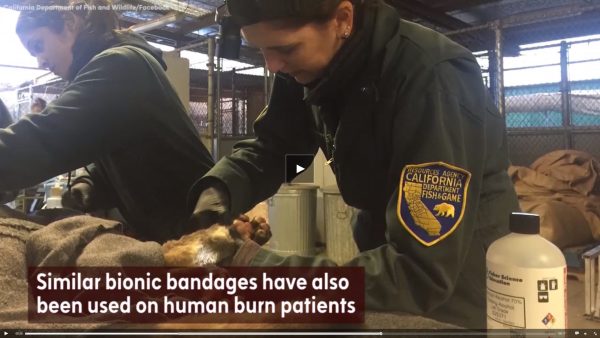 Veterinarians are using an unusual technique involving tilapia skin to help a young mountain lion recover from burns he sustained in the Thomas Fire.
Source: Mountain lion burned in wildfire gets fish skin bandage
I love the ingenuity. And that the cat is expected to chew off the bandage at some point. Yum!