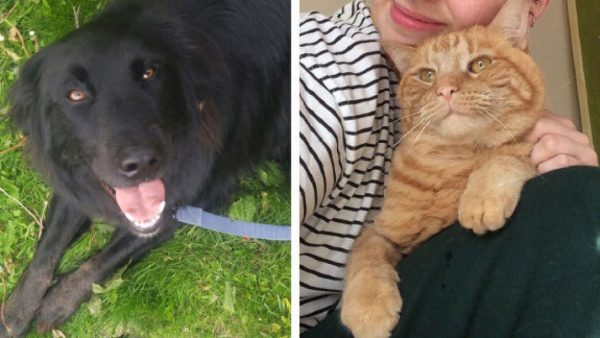 The cat, aptly named Ghost, had been missing for weeks when he was found in Sackville, N.B. with the help of Cash, a Labrador mix.
Source: New Brunswick dog finds lost cat in storm drain, is hailed a hero | Toronto Star
The story described by the title is, naturally, heartwarming. However if you read the entire report you'll find many acts of kindness and support involved in returning Ghost home.