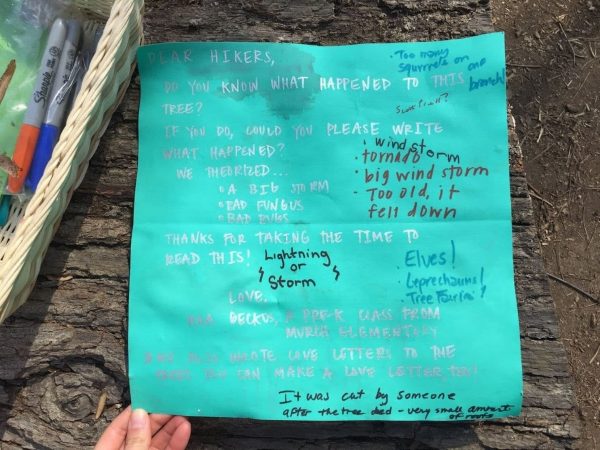 We received haikus, drawings and letters written in French. People took the time to tell us what had happened and when. In all, we received 43 letters.
Source: Perspective | My preschoolers left a note on a fallen tree. When we returned, we couldn't believe what we saw.
And the kids learned so many valuable lessons.