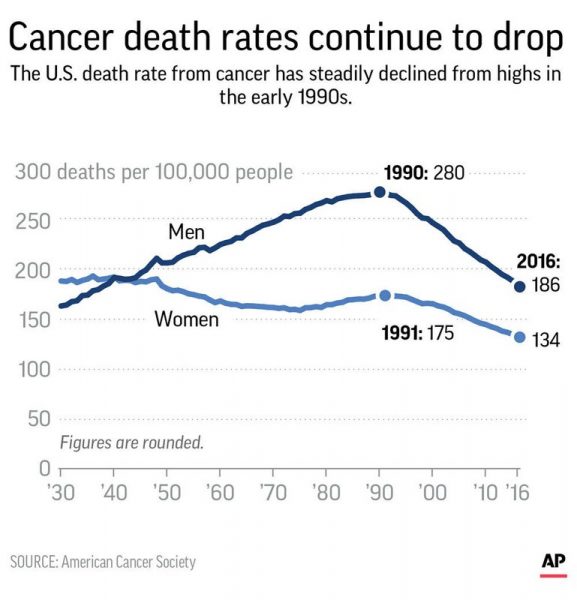 NEW YORK (AP) — The U.S. cancer death rate has hit a milestone: It's been falling for at least 25 years, according to a new report. Lower smoking rates are translating into fewer deaths. Advances in early detection and treatment also are having a positive impact, experts say. But it's not all good news. Obesity-related cancer deaths are rising, and prostate cancer deaths are no longer dropping, said Rebecca Siegel, lead author of the American Cancer Society report published Tuesday.
Source: US cancer death rate hits milestone: 25 years of decline
This is so encouraging.