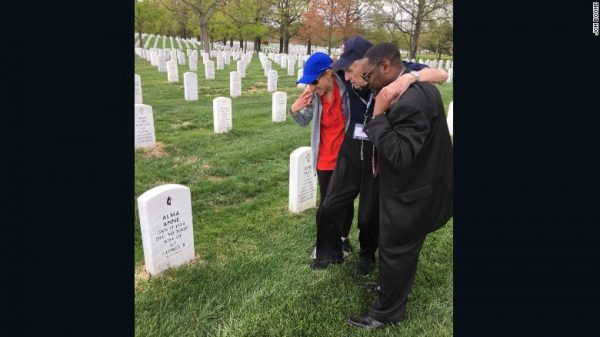 George Boone figured that 70 yards away was the closest he could get to his late wife's grave site during his visit to Arlington National Cemetery. At 96, the WWII veteran lacked the strength to make the trek from the car on his own.
Source: When a WWII veteran couldn't walk to his wife's grave, two volunteers carried him there – CNN
Definitely made me smile.