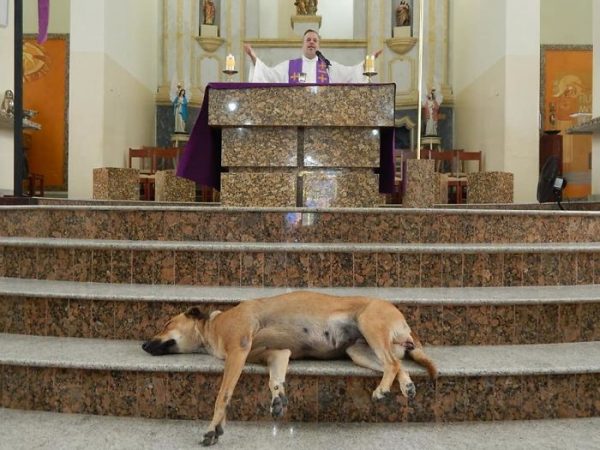 Father João Paulo Araujo Gomes does the kindest and most inspiring thing for stray dogs around his church in Brazil. He invites forgotten dogs from the streets to become a part of his service to help them find loving homes.
Source: A Kind Priest Brings Stray Dogs To Mass So They Can Find New Families | Bored Panda
St. Francis would approve.