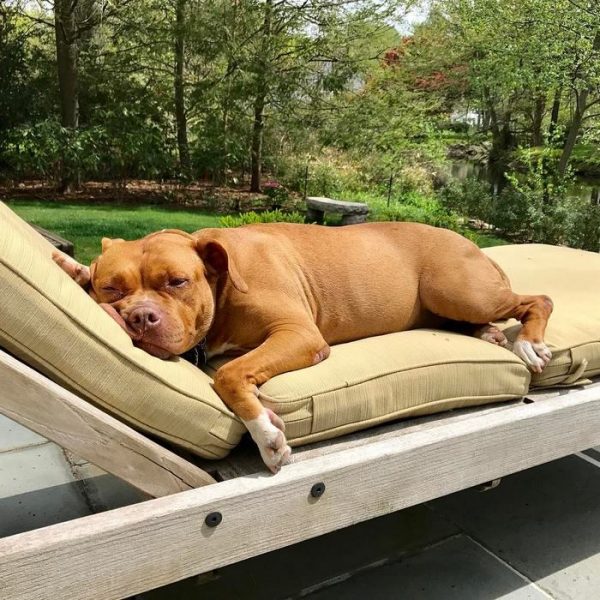 Lola the doggie had spent 8 years chained up in a dark garage just lying on cold concrete floor, prior to being rescued by AMA Animal Rescue. For the last seven weeks she has been living with her new human mom, Charlène von Saher, in Manhattan. During that time, the abused doggie has already perfected the art or relaxation, taking the concept of 'comfort' to the next level.
Source: Abused Dog Who Spent 8 Years Sleeping On Concrete Floor In Basement Gets All The Beds She Wants | Bored Panda
Stories of recovery after animal abuse are always touching. I love that Lola not only ended up in such a perfect home, but that she's set about making it even more … comfortable.