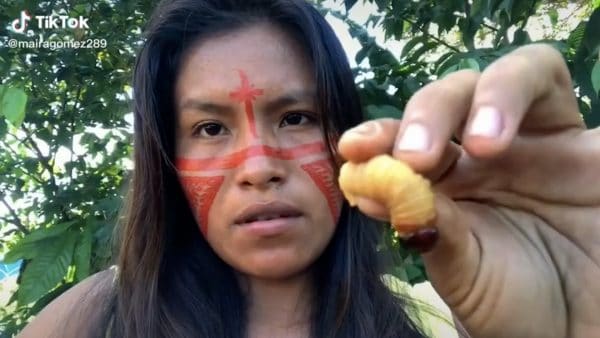 Cunhaporanga Tatuyo became a TikTok star by sharing glimpses of her life in a remote indigenous community in the Amazon.
Source: An Indigenous TikTok user in the Amazon posted a video of herself eating a beetle larva. Now she has 6 million followers.
Wonderful use of technology to give a glimpse inside a world we would never see otherwise.