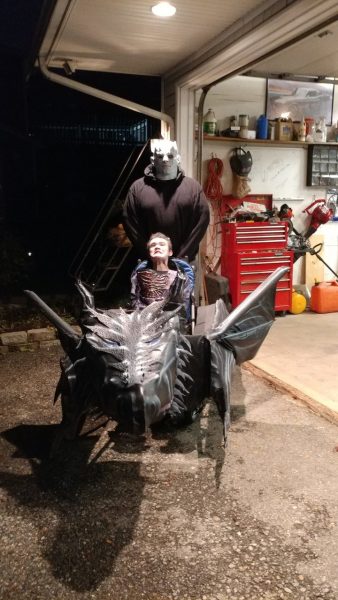 Every Halloween, Massachusetts dad Tom Hardy makes his son the "king of the neighborhood" by incorporating his child's wheelchair into magnificent costumes.
Source: Dad Turns Son's Wheelchair Into 'Game Of Thrones' Dragon For Halloween | HuffPost
This is the third wheelchair costume story I've run into this year. Very creative, and very cool.