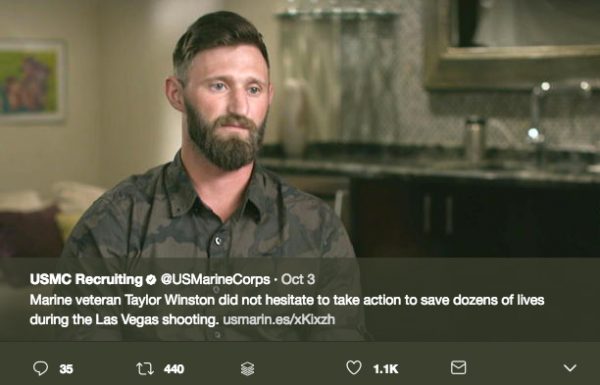 A Gilbert, Arizona car dealership plans to give a free truck to the 29-year-old Iraq War veteran who seized a truck and used it to drive critically injured victims to safety after the Las Vegas shooting.
Source: Dealership To Give Free Truck To Veteran Who Stole Truck To Save Vegas Shooting Victims | KING5.com
The best quote from the news article, to me, was this from Mr. Winston himself: "There's a lot of unsung heroes that day that stood up and helped people."
Indeed, there were. The worst brings out the best.