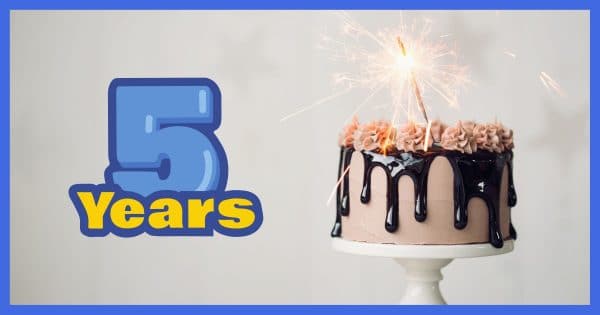 Today's item is a little different.
Today marks the fifth anniversary of Not All News is Bad. Five years ago today I posted the first item, and I believe I've missed only one or two days since.
Wow.
Thank you for joining me on this ride. (In case you're curious: here's how/why it started.)
I'm looking forward to keeping it up for as long as I can.
So as not to leave you with nothing to read today, here's a link to Good News on German Measles, Gray Wolves and Clean Energy Down Under from Future Crunch; "A fortnightly roundup of good news from around the world."
Take care. Be kind. Have hope.