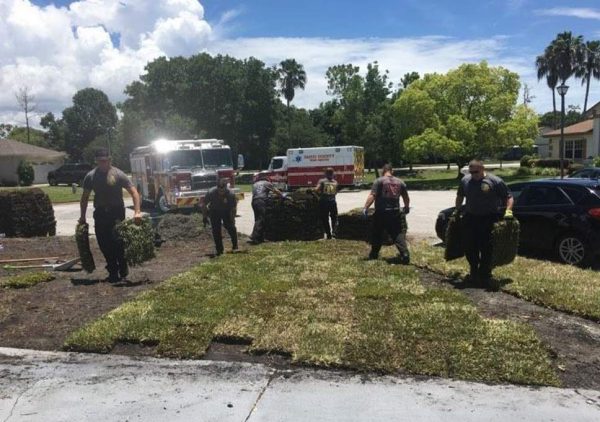 Firefighters in Florida helped save the life of a man who was having a heart attack – and then finished laying down grass sod in his garden so he did not get into trouble.
Source: 'Hero' firefighters save man having a heart attack then finish his garden work
Very cool. Above and beyond, even.