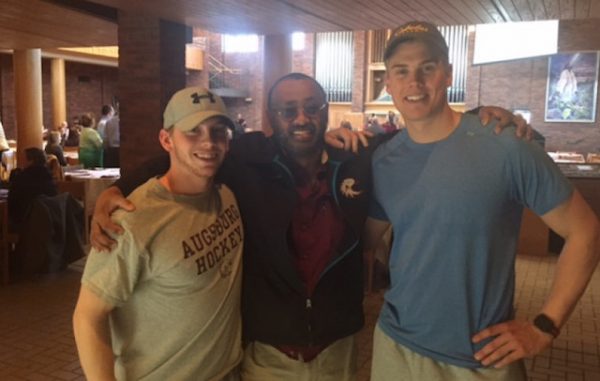 Minasie has not once been able to return home to see his family in Ethiopia over the course of a 30 year career – until now.
Source: Hockey Team Sends Beloved Janitor Home to See Family For the First Time in 30 Years – Good News Network
Yes, they set up a GoFundMe, and no,. you don't need to even think about it. Why? It was funded in nine hours! There are a lot of stereotypes broken in this story, all for the good. I love that the internet, in the form of GoFundMe and similar services, has enabled such wide-reaching and immediate responses for situations like this. Like any tool, I know they can be abused, but stories like this show you the overwhelmingly positive impact that's possible.