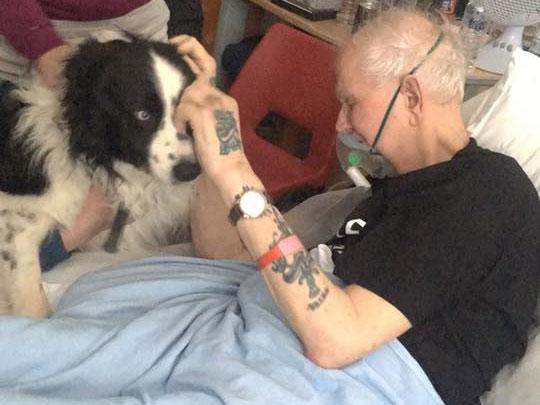 A dying grandfather had his last wish granted when a hospital relaxed its normal infection controls so his dog could be bought to see him one last time. To stop the possible spread of infection, animals are allowed into hospitals only under very rare circumstances.
Source: Hospital relaxes rules to let dying man see his dog one last time
I understand the reasons for the rules, and yet I'm thrilled whenever I see that they've been broken (or bent) for situations like this. Our pets mean so much to us, it's wonderful to see that recognized.