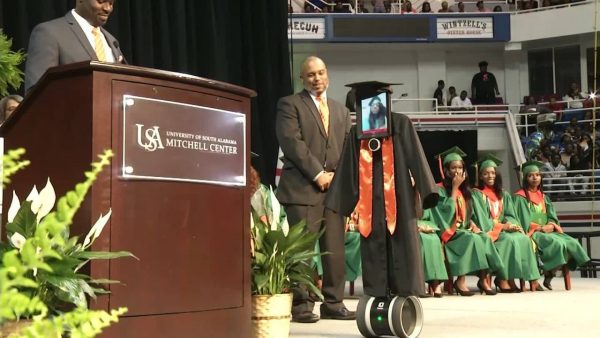 A LeFlore High School senior was in the hospital and could not walk the stage with her fellow Class of 2018 Monday. At least not in person, anyway.
Source: Hospitalized LeFlore High School student virtually "walks" across stage at graduation – WKRG
The next best thing to being there? I like it!