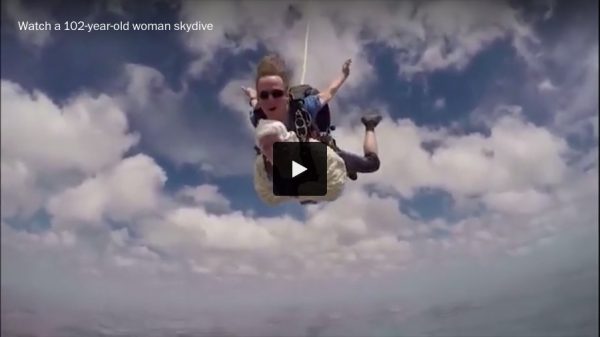 Irene O'Shea's achievement as the oldest skydiver in the world is under review by Guinness World Records.
Source: Irene O'Shea skydives at 102 to raise funds to combat disease that killed her daughter – The Washington Post
I hope she gets the record. So cool, and for such a worthy cause.