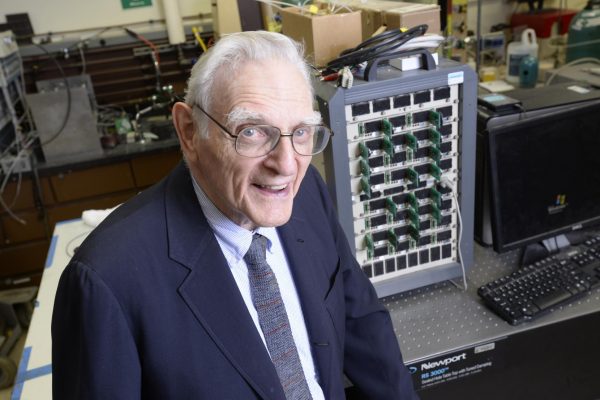 AUSTIN, Texas — A team of engineers led by 94-year-old John Goodenough, professor in the Cockrell School of Engineering at The University of Texas at Austin and co-inventor of the lithium-ion battery, has developed the first all-solid-state battery cells that could lead to safer, faster-charging, longer-lasting rechargeable batteries for handheld mobile devices, electric cars and stationary energy storage.
Source: Lithium-Ion Battery Inventor Introduces New Technology for Fast-Charging, Noncombustible Batteries | UT News | The University of Texas at Austin
I try and switch up the topics a bit to remind us that Not All News Is Bad applies everywhere, but this one's too good to pass up. I've long held that a breakthrough in battery technology would enable advances that we can only dream of today, and it looks like we're getting a step closer. Safer. Faster. Longer lasting. Sure, there's the potential to increase the range of electric vehicles, but I suspect that's just the tip of an iceberg of possibilities.
And, yes, this is the 94 year old I want to be when I grow up.