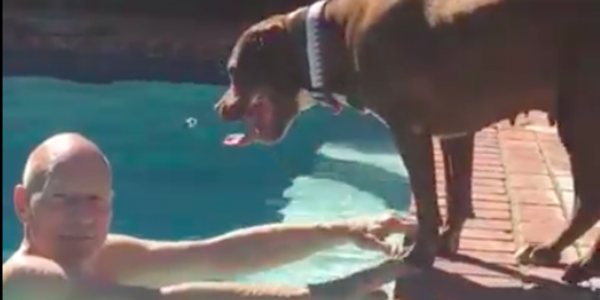 Peak cuteness achieved.
Source: Patrick Stewart Can't Get Enough Of His New Foster Pit Bull | The Huffington Post
You had me at Patrick Stewart. And "foster". Seriously, there's so much to learn and love from this story, it's hard to know where to begin. Stewart is who I want to become when I [forget to] grow up. Fostering dogs – Pit Bulls, Corgis, whatever – takes a special kind of person. I have no doubt that Captain Picard meets the criteria, and then some. What a happy dog. What a lucky dog.