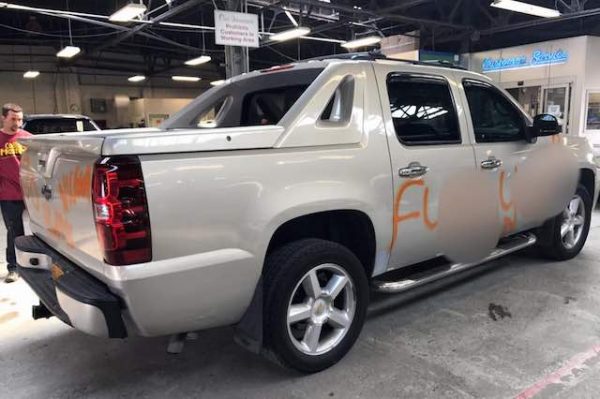 When a man pulled his truck into a Buffalo, New York auto repair shop, the workers were stunned into silence.
Source: When Truck is Vandalized With Racist Graffiti Auto Shop Will Not Just Stand By – Good News Network
Another case of the worst bringing out the best. I love that there was simply no question … this wrong had to be made right, and everyone dropped what they were doing to make it so.