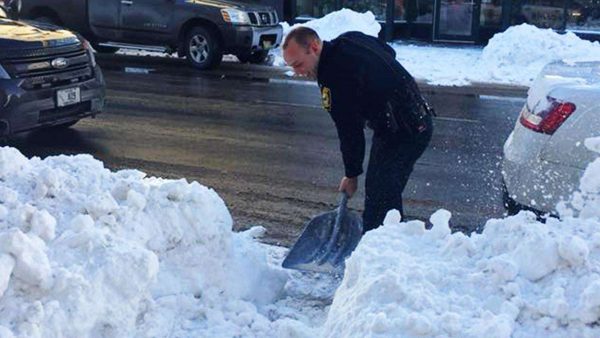 Officer Ben Murtiff helped a local boutique after 10 inches of snow fell in the area.
Source: Cop Helps Local Business Owner Shovel Sidewalk After Christmas Day Snowstorm – Inside Edition via MSN
There are many random acts of kindness performed by local law enforcement. I like it when they get "caught".