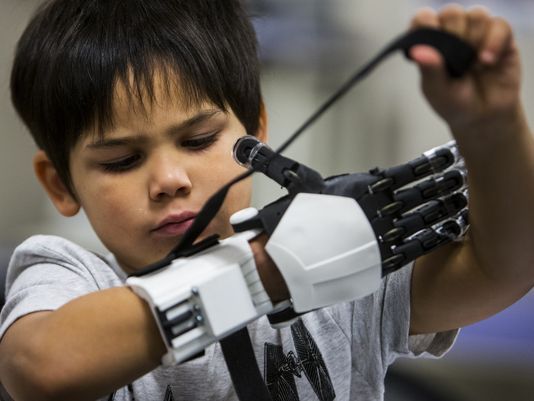 Only five of Jacob Taggart's fingers fully formed. Now he has a prosthetic Stormtrooper hand that allows him to grip, hold and throw objects.
Source: 5-year-old 'Star Wars' fan receives ultimate Christmas gift: Prosthetic Stormtrooper hand
Amazing where 3-D printing is adding value. I can only imagine the future opportunities.