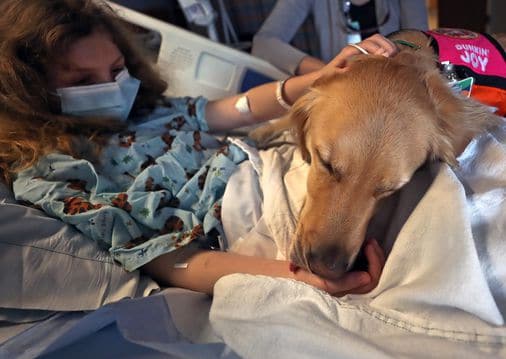 He's been roaming the floors at Tufts Medical Center, visiting about seven to 10 patients a day, for five days a week since August. The dog puts in full days, raising spirits wherever he goes.
Source: A friendly dog named Bob brings a bit of comfort and connection to patients – The Boston Globe
Animals can make such a huge difference in someone's day.