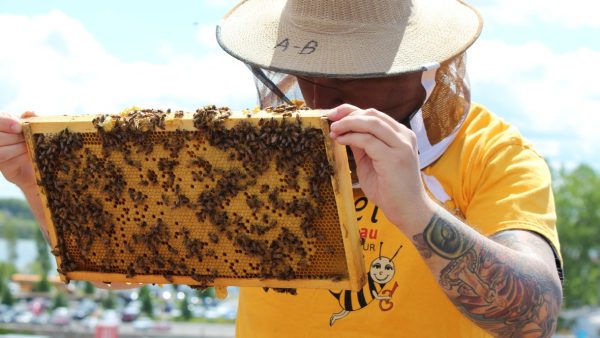 Accueil Bonneau, a local group that offers a drop-in day centre and variety of services for homeless men, partnered with Montreal urban beekeeping company Alvéole four years ago.
Source: 'Amazing change' for Montreal homeless men taking part in urban beekeeping program – Montreal – CBC News
Opportunities like this can make a huge difference for all involved. Very cool.