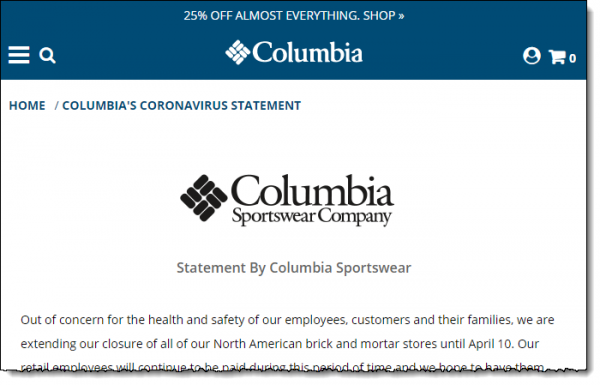 Tim Boyle, who serves as president and CEO of Columbia Sportswear Company, will be reducing his annual salary to $10,000 as his company continues to pay its employees, despite its stores being closed, during the COVID-19 pandemic.
Source: Columbia Sportswear employees to receive regular pay as CEO cuts own salary to $10,000 | TheHill
I was already a fan. Now even more so.