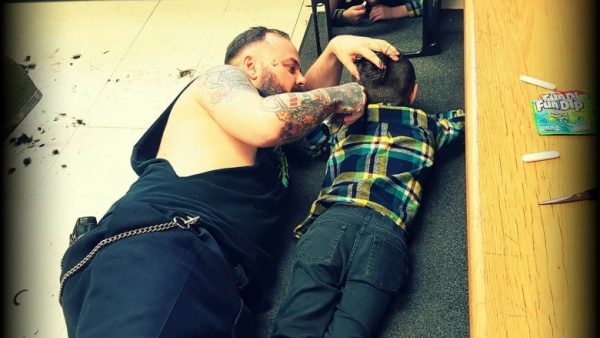 A photo of the moment Quebec barber Franz Jacob got down on the floor to cut the hair of a six-year-old boy with autism is being shared across the globe.
Source: 'Everyday hero': Quebec barber finds special connection with 6-year-old client with autism – Montreal – CBC News
Everyday hero, indeed. They're all around.