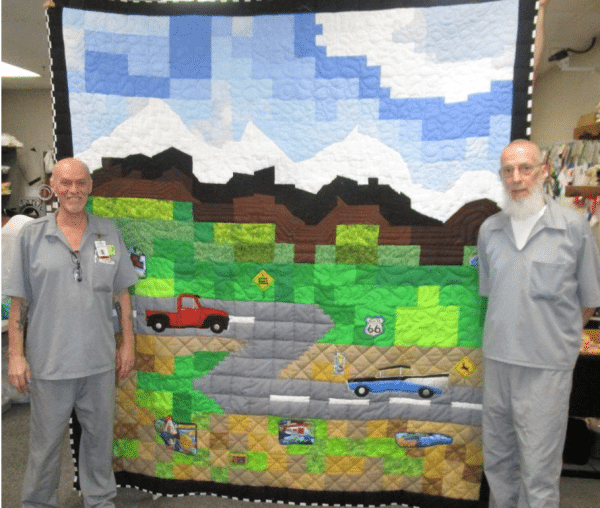 "I'm working on a puppy quilt that will go to a 13-year-old boy. I don't know anything about him, but I have a feeling he's going to love this quilt," said inmate Fred Brown, 66, who started quilting four years ago.
Source: For hours each day, these prison inmates make personalized quilts for children in foster care
I have a feeling they're right.