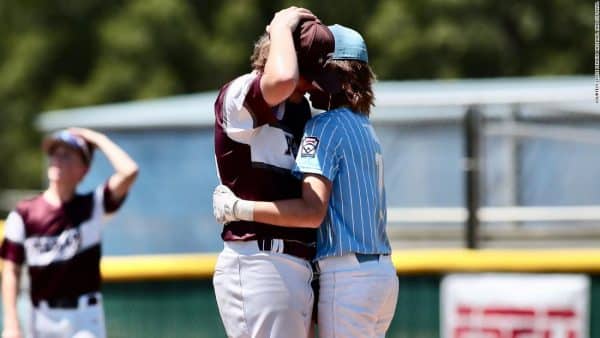 The pitcher for the Texas East Little League team hung his head, clearly upset after his last pitch hit the 12-year-old Oklahoma batter in the head, knocking off his helmet and leaving him lying in the dirt at home plate. But Isaiah Jarvis, who at first had gripped his head, soon recovered.
Source: Little League batter hit in head embraces pitcher in inspiring display of sportsmanship
Good sportsmanship, indeed.