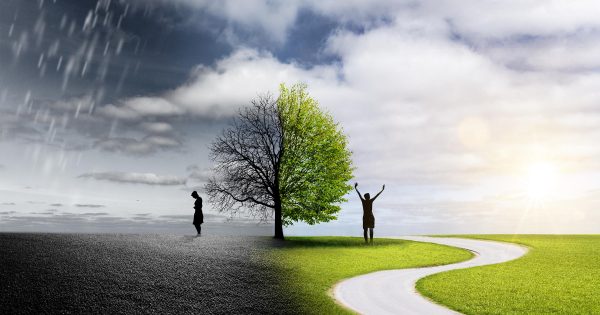 Happy New Year!
A brief break from my normal posts to welcome you to 2020, and talk a little bit about why Not All News Is Bad (NANIB) exists, and share some of the resources I use to make it happen.
And to make a confession.
First, though, I want to thank everyone who's shared stories, made kind comments, supported me, and who just generally make NANIB a positive experience for me. Thank you. You help confirm my faith in humanity.
Why NANIB?
Not All News Is Bad started as a purely personal project for me that I decided to share via a site and daily email. The reason was quite simple: in a word full of horrific and seemingly constant negative news stories I needed a "reminder that beneath all the noise and consternation, there's still a lot of good stuff happening."
As yesterday's example showed, by many, many, many measures, 2019 was the best year in humanity's history.
Ever.
Think about that for a moment. Anyone with a diet of only traditional news media (or worse, agenda-based politically focused and motivated news media) would never know that. In fact, those are the folks most likely to disagree.
And yet, it's true.
That's not to say that there aren't problems — there are: horrid, horrific, frustrating, angering, seemingly insurmountable problems.
Seemingly insurmountable.
That's where NANIB, and publications like it, play a role.
It would be easy to fall into a pit of despair, and lose all hope that anything will ever be better. It would be easy to believe we will never get past our divisiveness and our anger to solve any of the world's problems.
NANIB is about hope. Lest we give up, it's a daily reminder that good stuff is happening, that people are generally good, and that the world is getting better.
Every. Single. Day.
It's not meant to minimize or distract from the bad, it's to remind us good exists, and there's more of it than we realize.
It's to give us a tiny bit of hope and strength and a reason to keep on fighting for a better world.
Where NANIB comes from
I certainly don't want to feel like I hoard my resources, and I also don't consider myself in competition with them. I encourage you to check out some of the many places I find the stories I share and see if they're worth adding to your media diet.
Here's where NANIB comes from, roughly in the order in which I most commonly find share-able items:
I moved the list to its own page so I can keep it updated:
See the Resources page.
And, yes, there's a huge volume of positive stories in the news.
Every. Single. Day.
Often my biggest challenge is deciding which of several candidates to choose.
It's a wonderful problem to have.
My confession
Even though I publish NANIB, share it on Facebook, encourage you to sign up for email, and suggest that you share NANIB with friends…
I don't do it for you. Not really.
I started NANIB for myself. I needed to see more positive news stories. Not All News Is Bad is a way to encourage — even force myself to seek them out on a daily basis.
My criteria for selection are completely internal — if it makes me smile, if it touches on something I care about, if I feel better for having read it, then I'm likely to include it.
I don't want to fall into that pit of hopelessness either. And, to be completely honest, some days it would be easy to do so.
That's really why NANIB exists.
I hope that, in its own little way, it can add some balance and perspective to your life as well.
All the best for 2020 — may you have a happy, healthy, and prosperous new year.
Peace & kindness,