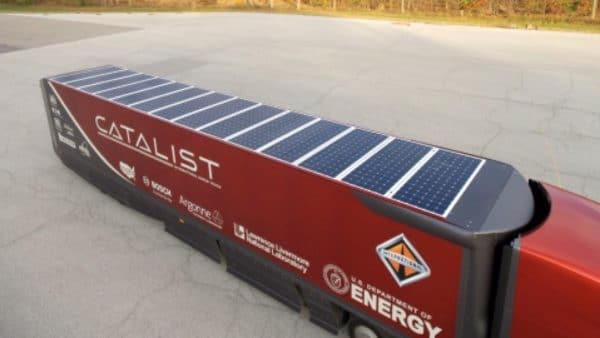 Solar panels mounted on eNow refrigeration trucks will cut emissions while keeping food cold in 1,000 XL Fleet tractor-trailers in the US.
Source: Solar-Powered Refrigeration Trucks Will Cut Pollution From Idling Diesel Engines
Neat idea. Some issues to overcome, I suspect (snow, dirt), but still a step in a good direction.