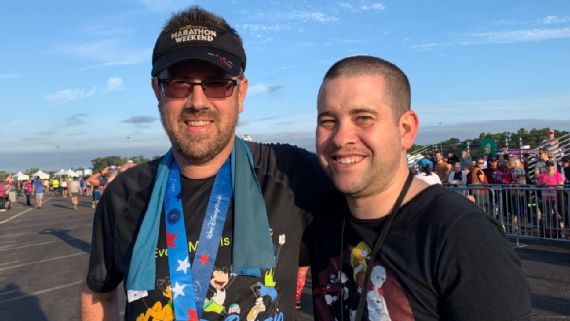 Boyd Dunleavy needed a bone marrow transplant. Nathan Barnes came to the rescue. Last week they met for the first time, at the Disney Wine & Dine Half Marathon.
Source: The day a cancer survivor and his stem cell donor ran into each other at a marathon
What a touching story.