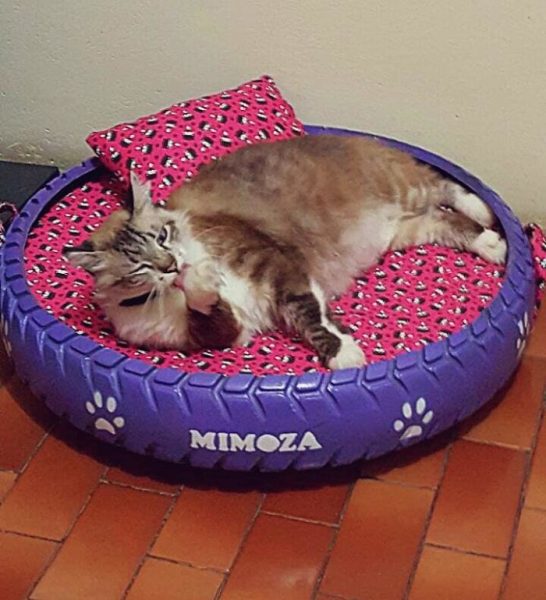 Amarildo Silva is a Brazilian handyman who decided to tackle the problem of littering in a unique way. The young man helps reduce the amount of old discarded tires in the streets by recycling them into unique and colorful animal beds. He started the project two years ago and does not plan on stopping anytime soon.
Source: Brazilian Artist Creates Beds For Animals From The Old Tires That He Finds In The Streets
I thought this was pretty cute & innovative.