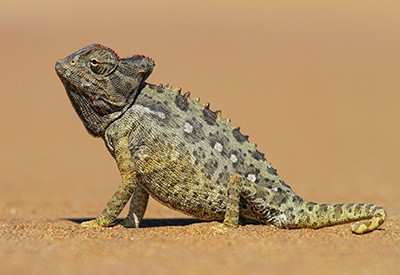 By mimicking a desert-dwelling chameleon, a team reporting in ACS' Nano Letters has developed an energy-efficient, cost-effective coating. The material could keep buildings cool in the summers — or warm in the winters — without additional energy.
Source: Chameleon-inspired coating could cool and warm buildings through the seasons – American Chemical Society
That's a pretty nifty idea.