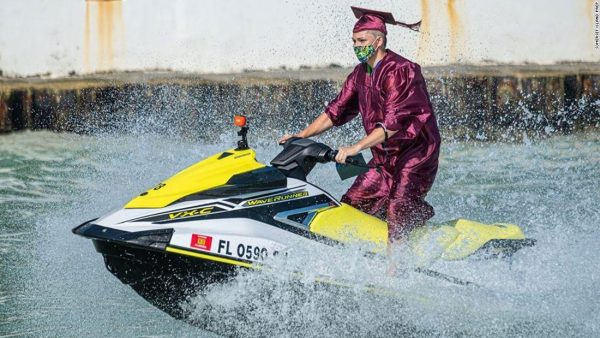 Forced to get creative with the coronavirus pandemic limiting large social gatherings, one Florida charter school made sure its seniors still graduated in style.
Source: Florida charter school holds graduation ceremony on jet skis – CNN
I love how creative people have been getting. This looks like a lot of fun!