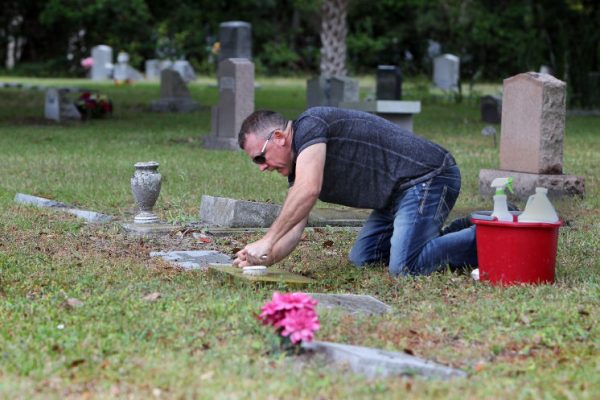 LUTZ At the Lutz Cemetery, Andrew Lumish kneeled in the grass over a World War II veteran's grave. Under a gray sky, he used a soft bristle brush to scrub the headstone.
Source: 'Good Cemeterian' volunteers to restore veterans' headstones | Tampa Bay Times
Quoting the linked article:
He has restored almost all the veterans' monuments at Lutz Cemetery. He intends to go to cemeteries that he hasn't visited yet, to search for more veterans' graves.

When he finds one, he will kneel in the grass for as long as it takes to restore the stone above the veteran's body.

Then, he will do what he usually does when he has finished restoring a veteran's monument.

"I thank them for their service," he said, "and walk away."
Very inspiring.