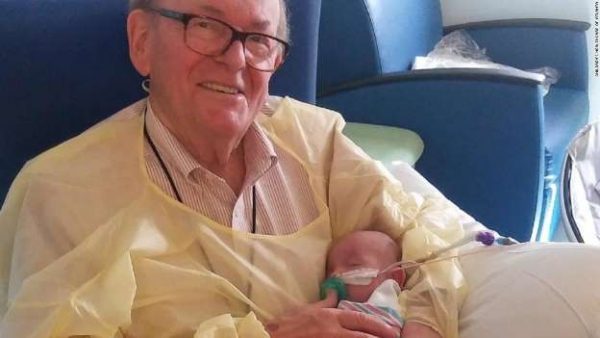 "Who are you?" the mother asked, peering at this stranger holding her swaddled son, life-sustaining wires taped to his tiny cheek. "I'm the ICU grandpa," Deutchman replied.
Source: He's the ICU grandpa, cradling babies when their parents can't – CNN via MSN.
What a wonderfully simple way to make a dramatic impact.