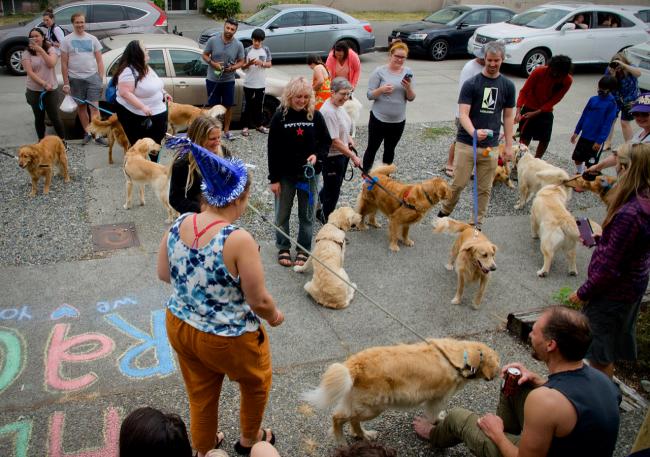 She does not own one. But for her, they are a source of wonder and happiness. Hence Heather's idea to stage a Golden Retriever Parade and Party as a surprise for her friend.
Source: Joy on 84 legs; A dog parade and party celebrated a beloved friend | Westside Seattle
Looks like a lot of fun!