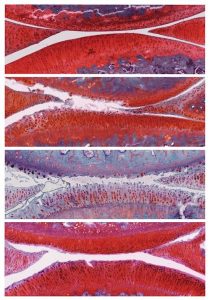 People with osteoarthritis—"wear and tear" arthritis—have had, in the past, limited treatment options, either pain relievers or joint replacement surgery. Now, Salk researchers have discovered that a powerful combination of two experimental treatments reverses the cellular and molecular signs of osteoarthritis in rats as well as in isolated human cartilage cells.
Source: Molecule Combo Actually Reverses Arthritis in Human Cartilage and Rats, Says 'Exciting' New Study – Learn Worthy
I know a lot of people who will be looking forward to the progress on this one.