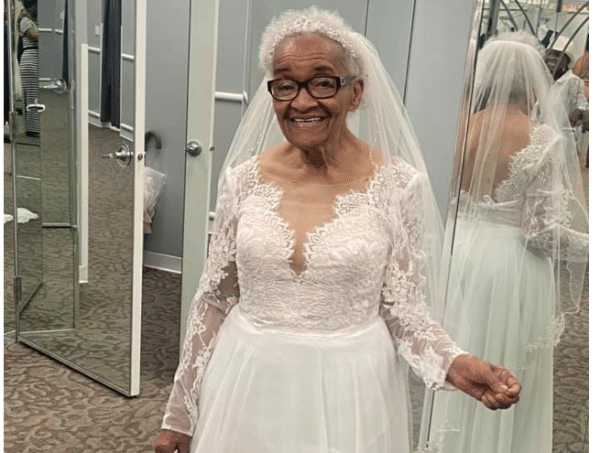 "I always have been sad about it because I felt like I should have been able to wear it if I wanted to," said Martha Tucker.
Source: She was forbidden as a young woman from trying on her dream wedding gown because she's Black. Now, at 94, she finally did it.
Lovely. More great pictures at the full story.