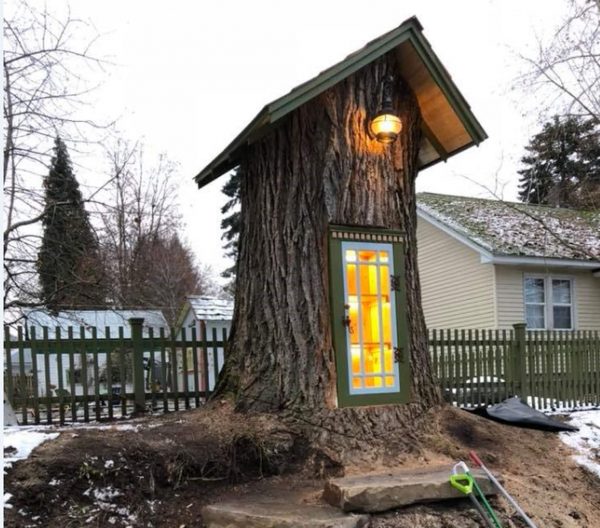 The Idaho woman had no idea her creation would not only become the talk of her neighborhood, it would fly across the Internet on social media, reaching people around the world.
Source: This woman turned her tree stump into a Little Free Library fit for magical elves. It went viral. – The Washington Post
(Important: a note about paywalls.)
Tiny libraries are a cool concept all by themselves, but this one takes the cake.